My family was saddened to learn of the passing of Stuart McLean. You probably don't know him. Canadian actors and comedians do well in New York and Hollywood. We, like the Brits, enjoy dry wit and satire, but our radio is more like the American NPR. And this is where Stuart McLean lived, on a stage most of us never saw, drawing the stories out of his neighbours. For he was every Canadian's neighbour–not simply because he toured every little renovated theatre and church hall in every little town he could get to. He was our neighbour because, with grace and humour, he told Canada's story.
Our favourite show was The Vinyl Cafe. Stuart featured Canadian musicians–often as they were emerging from their little local scene–but also allowed Canadians to share their art and hearts through letters and a write-in feature storytime. But it was the Dave and Morley story that was our favourite part of the week. Kerry and I saw Stuart in Vancouver a dozen or so years ago. It was our dream to take Nicolas when he was old enough, but that will never happen.
So I was touched to see Nicolas' post yesterday, which he wrote after listening to a CBC tribute. He blogs at Comic City, writing in a genre that didn't exist when I was 12. I thought his tribute was better than anything I could say. I hope you discover Stuart in these words. You can find a one-hour tribute to Stuart here. I've left a CBC tribute, an interview, and a Dave & Morley teaser below.
---
If you live in Canada, you will most likely know about the Can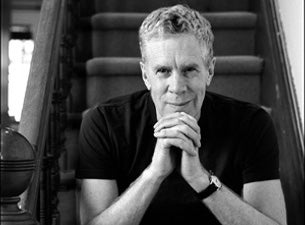 adian Broadcasting Company (CBC). There are many hilarious shows, many sentimental show, many educational shows, but one of my favorite shows of all time is Vinyl Cafe. I've been listening to Stuart McLean's Vinyl Cafe for most of my life, my parents have been listening to it years before me. The Vinyl Cafe is a part of our Sunday mornings on our way back from church. We would turn on our radio and listen to the stories of Dave and Morley, their kids and their small record shop, while listening to Canadian music. Whether the stories are sentimental, sad, or down right hilarious, they are always good.
Stuart McLean has been fighting with the life taking enemy, cancer. As my Grandmother was taken away from cancer last year, I know a little bit of what it can do to people. Stuart McLean was a Canadian radio icon who has been telling stories, both true or made up, for years. He's done music shows, radio documentaries and comedy shows. As my mother said, and I completely agree with her, he is the best story-teller I've ever heard. Everything he wrote was an unfinished spell, and the spell was complete as he read it out loud. Magic. Everything he read out loud turned to gold. He was the Midas in the story telling world.
My family just came to my living room and huddled around the radio, listening to a beautiful memoir of Stuart, replaying memories from the past, both ones that I've heard before and more.
I know I will miss his Sunday afternoon Vinyl Cafe stories, I know that my family will miss it and I know that there will be 35 million more people in Canada will miss his unique, funny stories and his distinctive voice. Those we love never go away, the memories will be cherished for years to come. So I encourage all of you who were impacted even a little bit, huddle up in your living room and remember the Canadian icon who changed lives. We love you Stuart!